Caves and Waterfalls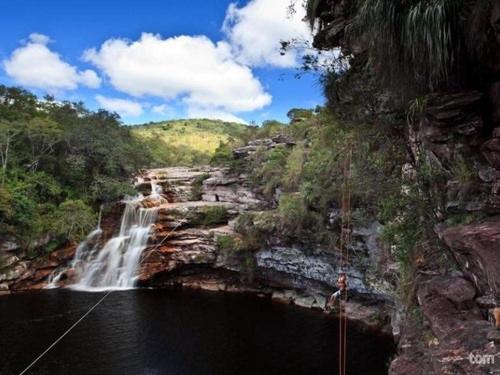 Departure from the inns at 8:00 am to 8:30 p.m., Visit to the Mucugezinho River and the Poço do Diabo Waterfall. After experiencing these attractions, we will continue to visit the Grotto of Lapa Doce. Crossing 1 km through the cavity, the cave receives with stalagmites and the impressive columns. After this attractive, lunch of typical dishes. Soon after, we will continue to Pratinha Farm. This place is home to a cave of crystalline waters where we can enjoy on a floating ride - for diving, and the Blue Grotto for photos and contemplation. Morro do Pai Inácio surrounded by the famous view of the valley, Morro do Camelo and Três Irmãos. Return around 7:00 pm.
Mosquito Waterfall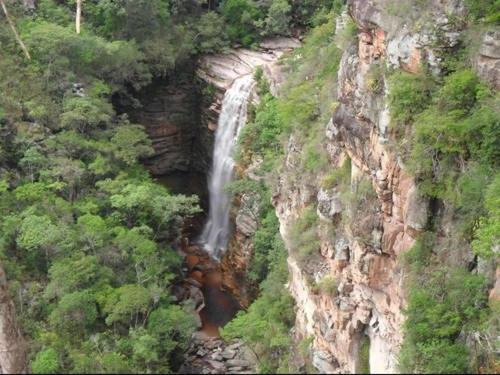 Visit the mosquito waterfall. The beautiful waterfall of 60m. which flows into an impressive Kenyon. 09:00 sheet output. We still have a stop for viewing the viewpoint of the waterfall. Then, 40-minute walk to the Mosquito Waterfall (name used by the Garimpeiros for the little Diamante). After lunch, we drive to the next destination.
This tour lasts part time. We usually alternate with another unit that can be: Blue Well / Muritiba Park.
Marimbus Mini Pantanal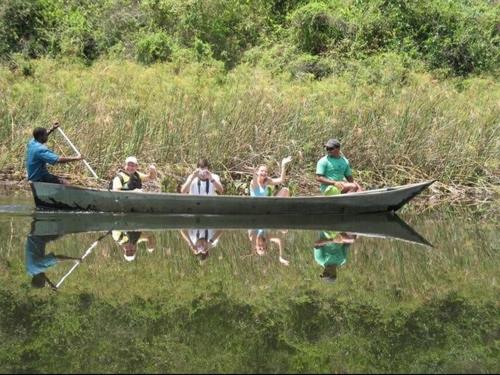 Departure from Pousada Canto no Bosque, around 08:30. Initial drive by car to the village of Remanso (17 Km. Of unpaved road), arriving in an old fishing village Quilombo. Around 13:30, we will continue to the boat trip to the Roncador farm. Lunch of typical dishes and visit the waterfall of Roncador. Return around 18:30.
Fumaça Waterfall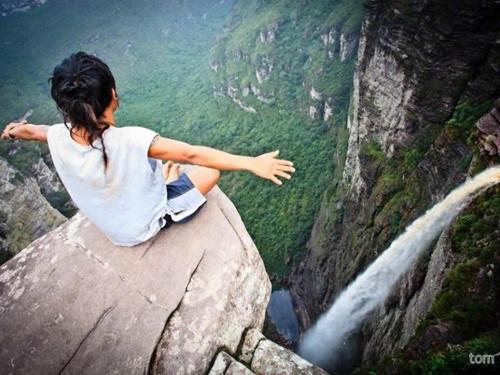 Departing around 8:30 am .. from the Pousada Canto no Bosque, we will drive by car to the Capão Valley (80 km). We will start our 6 km walk until we reach the top of the mountain from where we will contemplate one of the highest falls of Brazil's Cachoeira in free fall, with a 400m canyon view. Walk of 2 km up + 4 km flat. Snack on the spot, with a view of the highest waterfall in the country. Return along the same route and visit Riachinho waterfall. Return around 6:30 p.m.
Waterfall of Sossego and Ribeirão do Meio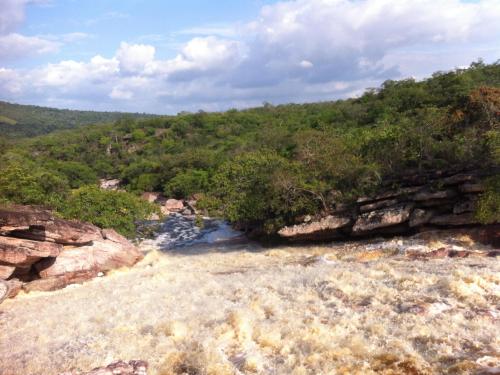 One of the most traditional attractions of the city. Departing for a walk at Pousada Cano no Bosque, head towards the Sossego waterfall. Average of 7 km, part of the way crosses the old mining areas and in the rest of the river bed, the Waterfall. After bathing and snacking, visit Ribeirão do Meio. Known for the natural toboggan. Return around 5.30pm.